PERFECT TOP
The new PERFECT TOP shooting boot has retained all of its predecessor's positive features. In addition, it has new design features that will have a further positive impact on the user. What is obviously new is the two-color design (black and natural white) and above all the wide selection of colors for the laces and the Velcro fasteners. There are many different colors to choose between. So, shooters can color-combine their boots with the rest of their outfit. The most important enhancement that comes with the PERFECT TOP is of course the integrated tongue solution.
One side of the tongue is permanently joined to the body of the shoe. The other side is loose and reaches far over the dorsum of the foot. In combination with its ample padding it thus gives an extremely sturdy foothold in the boot.
The second major change is that the lace fastening has been extended by one more unit. In combination with the new tongue solution, this reinforces the improved sturdy foothold in the boot.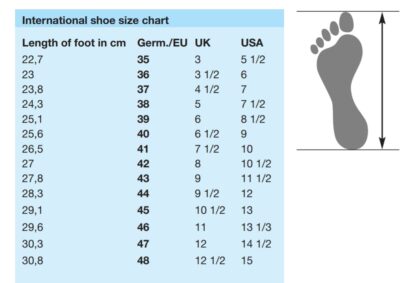 The enhanced footbed of the PERFECT TOP satisfies sport orthopaedic requirements. Like the forerunner model, the boot has an inward curving PTU sole to provide optimum surface contact and thus maximum stability. The caoutchouc surround serves as a stabilizer and prevents the boot from spreading. It goes without saying that the PERFECT TOP complies with all current ISDD requirements.